External Wall Insulation in Stockport
Everybody wants to come home to a warm, cosy home.
Our Services
What we may not realise is that up to half of the heat in your home will make an escape through the walls. Therefore, if you wish to live in a warm, energy efficient home, proper wall insulation is crucial. So if you too want to benefit from external wall insulation in Stockport or the surrounding areas, contact JM Property Solutions.
What is external wall insulation?
External wall insulation in Stockport is a great option for those homes that need some help when it comes to keeping the heat in. The value of your home may also be improved by an average of £6,000, according to various property experts. Older properties, typically built before 1920, tend not to have cavity walls, therefore they are not able to have cavity wall insulation. If you have an older property, this doesn't mean that you need to have a cold and uninviting home. It just means that external wall insulation is the right choice for your home.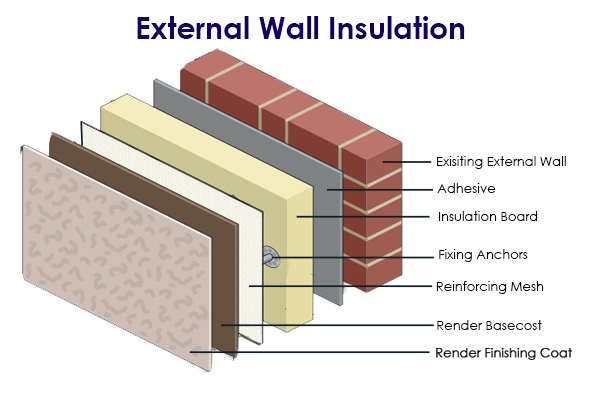 Our process
You can expect the external wall insulation in Stockport project to take between 2 to 4 weeks. However, this can vary depending on the weather and a variety of different factors relating to your property. In addition to putting up scaffolding, our team will remove things like TV aerials and downpipes.
In order to ensure they're protected during the external wall insulation process, windows and doorframes will be taped up. Two layers of render of reinforcing mesh will then be applied to rigid insulation boards, which will be double fixed securely to the property. The wall is primed and the top coat of render is applied as soon as the wall dries out. After reinstalling the fixtures and removing the tape, you will then be left with a smart-looking, well insulated home.
So why should you use JM Property Solutions for your external wall insulation:
Clear and comprehensive quotations
No hard sell, only advice on what is right for your property
We only use qualified and experienced installers
SWIGA (solid wall insulation guarantee agency) 25 year guarantee
Building Regulations Certificate and job signed off by a building inspector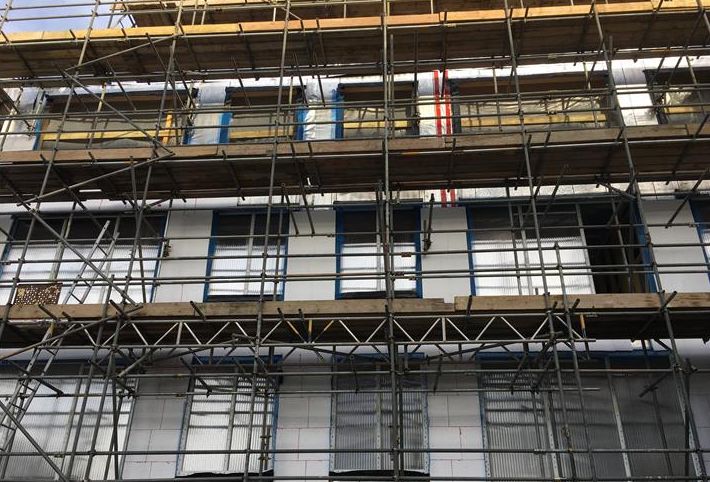 Speak to JM Property Solutions Today
If you believe our services are right for you, then call JM Property Solutions for all of your external wall insulation requirements.