If your home was built after the 1920's, the chances are that you already have a cavity wall.
Cavity walls are made of two layers with a gap also called a cavity between both the walls. Cavity wall insulation helps to fill the gap between two layers thus helping to reduce heat loss. Cavities are usually filled with glass fibre wool or rock wool.
Reduces Heat Loss
Cavity wall insulation in Stockport helps to reduce heat loss from your external walls up to 35%. Helps to save money on your energy bills and a detached property can save up to £250 every year. After installing cavity wall insulation your property will be more energy efficient and it can also add value to your property. After installation there will be less heat loss, thus helping you to maintain a room temperature and make your house more comfortable to live in. You will be burning less fuel after installation of a cavity wall which will result in the reduction of CO2 emissions. Each house can reduce up to 1 ton of Carbon every year.
There are two types of external wall for a house which are cavity wall & solid wall.Cavity wall insulation is therefore filling the gaps of your external wall with insulation material to reduce the loss of heat.
Benefits of Cavity Wall Insulation
Reduce Heat Loss By Up To 35%!
Save Money on Your Energy Bills
Improved Energy Efficiency
Add Value To Your Property
Approved Local Installers
Free Insulation For Your Stockport Home
Cavity Wall Insulation Costs
The typical cost of cavity wall insulation comes to around £700 – £1200 depending on the property size. There are a few subsidies which are available, thus reducing the cost of installation. On the Green Deal Home Improvement Fund you can get cash back of up to £1000 for installing cavity wall insulation. You also have the option of installing cavity wall insulation through Green Deal where you do not need to pay anything upfront, and the cost of installation goes through the savings you make in the coming years through your energy bills. Whether you pay upfront or through Green Deal finance you could save up to £250 each year depending on the size and type of property.
Time to Install
Cavity wall insulation in Stockport is not usually a time consuming process, in fact most properties can be insulated within a span of around 3-5 hours depending on the size and type of the property.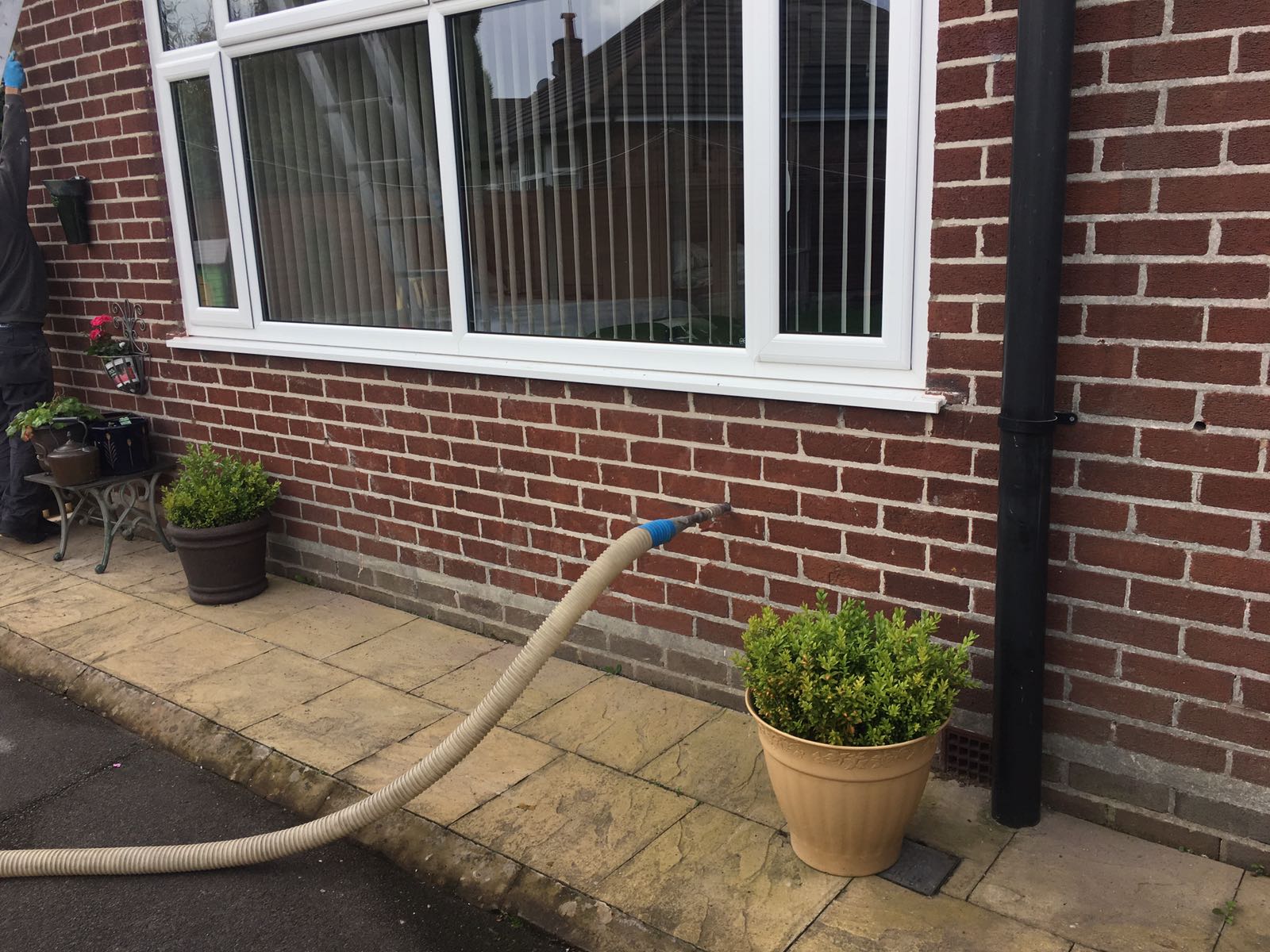 What to Do Next?
Looking for cavity wall insulation in Stockport? It is first important to identify whether the property requires installation and if so the work can be carried out. To begin with, a survey and a Green Deal Assessment will be carried out on the property and an install date will then be fixed at your convenience. If you already have a Green Deal Report which recommends cavity wall insulation then we can book an installation date and carry out the work accordingly. Get in touch with one of our cavity wall insulation advisors and we will make sure the process is completed quickly and efficiently.